DIVE PACKAGES - SPECIAL EVENTS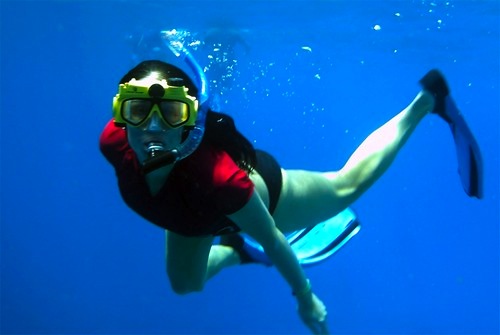 FOR YOUR STAY WITH US, WE OFFER A DEAL BASED ON YOUR WISHES.


Those are the parameters which will help you to affine your choice :
- You may dive 365 days/year, morning, noon, afternoon, and evening, even on Christmas and New Year.
- BEST PRICES are from MONDAY till FRIDAY in the MORNING and AFTERNOON.
- This formula is only valid for groups of minimum 10 peoples (scuba) and 15 peoples (freediving).
- You may choose to dive with or without meal, with or without stay in an hotel.
- MEALS at NEMO33 : Spaghetti bolonese or Thai food, with or without drink.
- DOWNPAIMENT is COMPULSORY to benefit of the lowest rates of the divepackages.

This offer is valid for SCUBA or FREEDIVING.


Send-us thoses details to the mail : dive(at)nemo33(dot)com  and we 'll come back with a concrete solution.

1- NAME of your GROUP ? (Club, Association, ...)
2- NAME of the LEADER of your GROUP ? (Mail + Tel)
3- What divefederation are you affiliate ? (SSI, PADI, BSAC, CMAS, AA, AIDA, NoTanx, ...)
4- NUMBER and LEVEL of the participants that will visit us ? (for a 1st contact, the approx. number is enough)
5- EXPECTED DATE ?  (Many choice)
6- WHAT TIME do you plan to arrive ?
7- WHAT TIME do you need to quit ?
8- EXPECTED DURATION ? (1:00, 2:00, ...)
9- HOW MANY sessions do you want during your visit ? (example : 2:00 on morning, 2:00 afternoon)
10- HOW MANY visits do you plan to do in NEMO33 per year ? (example : one in september, one in april)
11- Do you whish a MEAL ? If yes, when (date, time), what type (spag or thaï) and for how many peoples ?
12- Do you whish a BED ? if yes, when (date, night from ... till ...) ? For how many peoples ?

PS : We have VERY LOW COST SESSIONS remaining :
- Saturday night from 8:00pm till 11:00pm !
- Monday, tuesday, wednesday from 10:00pm till 11:00pm ! (Normal or night dive, your choice)
- Monday till friday from 8:00am till 12:00am and from 2:00pm till 7:00pm ! Enjoy of it.