Scuba diving, plonger, duiken, tauchen in Brussels ...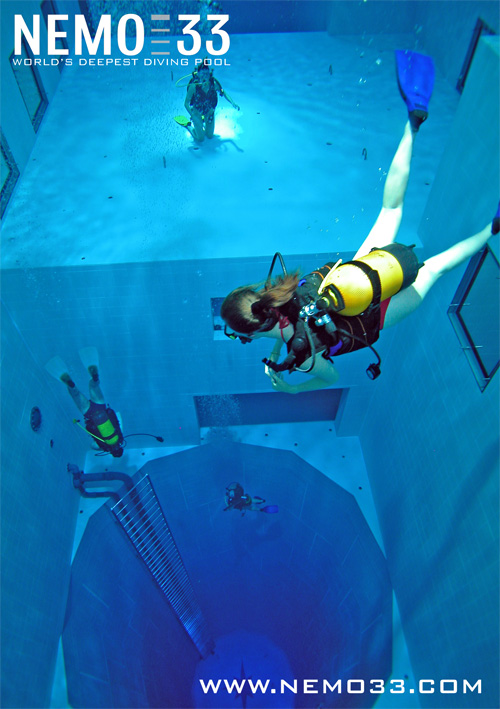 Welcome to NEMO33 Brussels, 10 years of ...
The DEEPEST DIVING POOL IN THE WORLD !
A unique place to learn and experience scuba diving !
" All what a diver needs in the same place ! "
  - For meetings :  The friendly clubhouse is animated by friendly mermaids.- For relaxation :  Our scuba diving pool is heated to over 30°C- Training :  We are not just a diving school, we are a diving academy.- Professional :  Scuba diving can lead to exciting professions.- Restaurant :  Try our exceptional quality food- Entertainment :  The possibility to organize all type of events.- Services :  Our job is to help you, contact us!- Equipment :  Our diveshop is open 365 days per year !- Travel :  A travel agency will be operating in 2015
We are ready to welcome you ... your visit will be an unforgettable experience.
Scuba diving Lessons
Scuba diving center
Scuba diving store
Scuba diving school
Scuba diving Club
Scuba diving trips
and much more...