John BEERNAERTS tells about NEMO33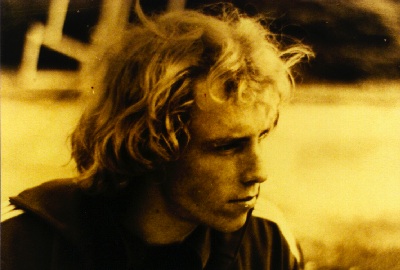 Photo : John BEERNAERTS, the creator of NEMO33, young diver in 1978.
"Do you remember when diving was dangerous and sex was safe"
Do you remember the long training sessions in (not so clean) swimming pools during the late eveningswhen the pools are even more dirty, finding balls of hair, band aids and snots, and that on top of all you have to stay long periods in those cold waters ?
And after you finished your course in confined waters, you had to go and do several dives in a lake or quarries where water temperature is 5°C or maybe 10°C ! They used to tell you you were a "real man" because you had no fear of diving under those conditions and lack of visibility!

In 1996, John BEERNAERTS who has been diving for over 20 years, traveled and discovered new waters. At the other end of the world, men learn how to dive in a blue lagoon... Learning to dive was easy, feeling the pleasure was immediate, and to discover the underwater world did not require suffering, it was possible to enrich yourself intellectual and emotional without any risk.
One evening, while waiting for a friend, John drew on a tablemat the first contourns of a unique and deep pool. The objective : recreate the conditions of Bora in Brussels !
Three years of study were needed to define the boundaries of the project. Twenty-one versions were tested.It was not only to create conditions that were unknown but also to propose a global concept with different priorities :


The first priority is the SECURITY.
Still today, is the most important word in NEMO33 in all its aspects ! During 10 years it has been demonstrated (over 300,000dives and ZERO injuries in our customers !).

The second is the COMFORT of the users.
All the concept, from its architecture, the water's quality (+30°C, transparent, clean, drinkable and without smell of chlorine), the way that things work, and the best diving materials have been thinked to guarantee the confort of our visitors.

And finally, the project should be SUSTAINABLE.
And profitable, it would be an opportunity to check if the dimension CSR have a meaning. The "SOCIAL ROLE of ENTREPRISE" has been intergrated in all of its components.
The respect for the ENVIRONMENT.
NEMO33 consummes less than the half of a traditional pool and at the same time is warmed 5°C higher!.

The respect for HUMAN and MULTICULTURALITY.
At NEMO33 there are workers of 12 different nationalities.

ETHICS and respect for SUSTAINABLE COMMERCE.
NEMO33 favors fairtrade products and small-scale producers.
For long years of work, full of surprises and many technical challenges. nobody had ever built such a pool. No experience on which to rely. Then finaly, the opening day : 1st of mMay 2004. The date of the entry of Slovenia into the European Union. Two lovely Slovenian were in the line. A sign of an international interest.
Today NEMO33 is an achievement that Belgium can be proud of ! Many tourist divers choose Brussels as destination of mini-trips. In the life of a diver, NEMO33 has became a must ! All serious instructors agree when considering teaching their diver students at NEMO33, where there are no risks for beginners.
On top of all, the warm water at NEMO33 has a relaxing effect, breathing deeply and feeling the lack of weight are powerful anti-stress.
Even some say that NEMO33 is aphrodisiac ...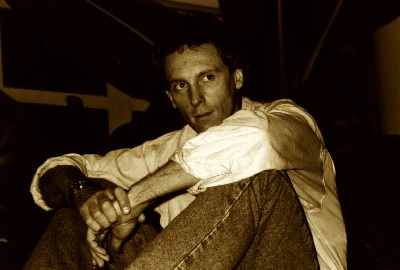 Photo: John BEERNAERTS, when designing NEMO33 in 1996.



The history of NEMO33 is full of anecdotes and rumors.  Allright, the arrival of NEMO33 will change some points of view of a discipline that is only around 50 years old. Moving from prehistory to modern age, with refinment and comfort was surprising or disturbing. That's maybe why some spend energy to invent nonsense rumors ...