Army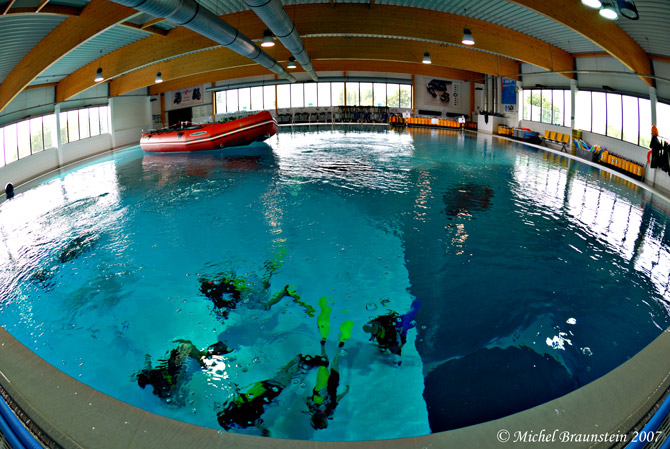 A structure adapted to the needs of the professionals of the security
Army, rescue divers, firefighter, civil defense, police, special operations squadron, secret services.


You can rent the pool NEMO33 any day of the week from 7h to 18h and the weekend from 22h until 10h in the morning.
Description :
Volume of water :   2.500m³
Water :   Source water- filtrated by computer - without the smell of chlorine - temperature above 30°C
Diving bells:   Three caverns between -7m and 9m - constantly renewed air
Equipment :   High quality dive equipment from AQUA LUNG available next to the pool + air compressor
Facilities :
Nearly 250 anchor points.
Significant electrical power on site (16 to 128KVA), heated changing rooms, showers, toilets.
Club house :  bar / restaurant.
Free parking (100 places)
Easy access (ring west exit 18)
Testing center for military equipment from the prestigious brand AQUA LUNG. Session on request.
Discretion assured.  The building can be entirely reserved for your privacy.   
References :
 The Royal Dutch NAVY trains regularily at NEMO33.