SSI - Scuba Schools International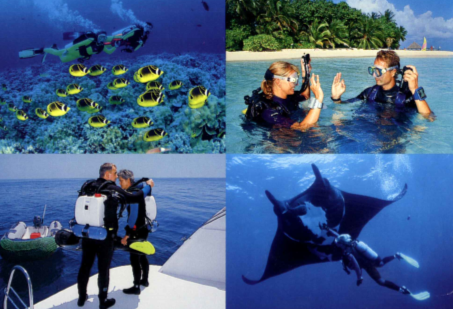 SSI - Scuba Schools International
With more than 40 years of experience in teaching scuba diving, Scuba Schools International (SSI) is one of the most recognized associations in the scuba diving industry. SSI is present in more than 110 countries, and counts with more than 2400 dive centers, including NEMO33.  The training materials of SSI have being translated to 25 languages.
The philosophie of SSI
Finally an educational system that recognizes your diving experience!  The first levels are essential steps, of course, but then SSI is the only association that recognizes your evolution according to your experience.  A level system that ranges from 1 to 10 to identify your level of experience.  Not only the certifications but also your experience will be  valued in this world-wide recognized system ! The chart presented down will give you an idea.   Whatever is your certification level or your diving association, we are available to help you improve your skills.
The courses SSI
The SSI training programs are exciting, flexible and unlimited. Choosing a Specialty courses SSI will allow you to extend your knowledge in a specific field of scuba diving. In SSI, you only choose the specialties in with you are interested.  You select the course you want to take, you follow concrete and practical lessons and you obtain all the skills you need to be confortable and confident will diving .
The unique NEMO33 at Brussels, recognized as the deepest diving pit in the world !
The following SSI courses can be done in the particular conditions of NEMO33 :
INDOOR DIVER SSI :  Can be done entirely at NEMO33.
OPEN WATER DIVER SSI :  two of the four training dives can be done at NEMO33.
SPECIALTY COURSES SSI THAT CAN BE TEACH ENTIRELY AT NEMO33 :

- PERFECT BUOYANCY
- ENRICHED AIR NITROX DIVER
- DEEP DIVING
- DIGITAL UNDERWATER PHOTOGRAPHY
- DRY SUIT DIVING
- BOAT DIVING
- COMPUTER DIVING
- EQUIPMENT TECHNIQUES 

SPECIALTY COURSE SSI THAT CAN BE TEACHED PARTIALLY AT NEMO33 :

- NIGHT / LIMITED VISIBILITY  :  The fisrt dive of the course can be done at NEMO33.
- STRESS & RESCUE  :  The training scenarios must be done in open water.
The ADVANCED ADVENTURER COURSE SSI can be entirely teached at NEMO33 ! For example: you can get your certification of ADVANCED ADVENTURER while taking the 5 following specialties: Perfect Bouyancy, Deep Diving, Night Diving, Boat Diving, Computer Diving.  This certification allows you to dive at a maximum depth of  30m. You can choose the specialties in which you are interested the most!
One of the advantages of being an instructor registered to SSI France :
You will not need to pay your entry fee at NEMO33 if you are teaching a SSI course to minimum one (paying) student .