DIVE PACKAGES NEMO33 Brussels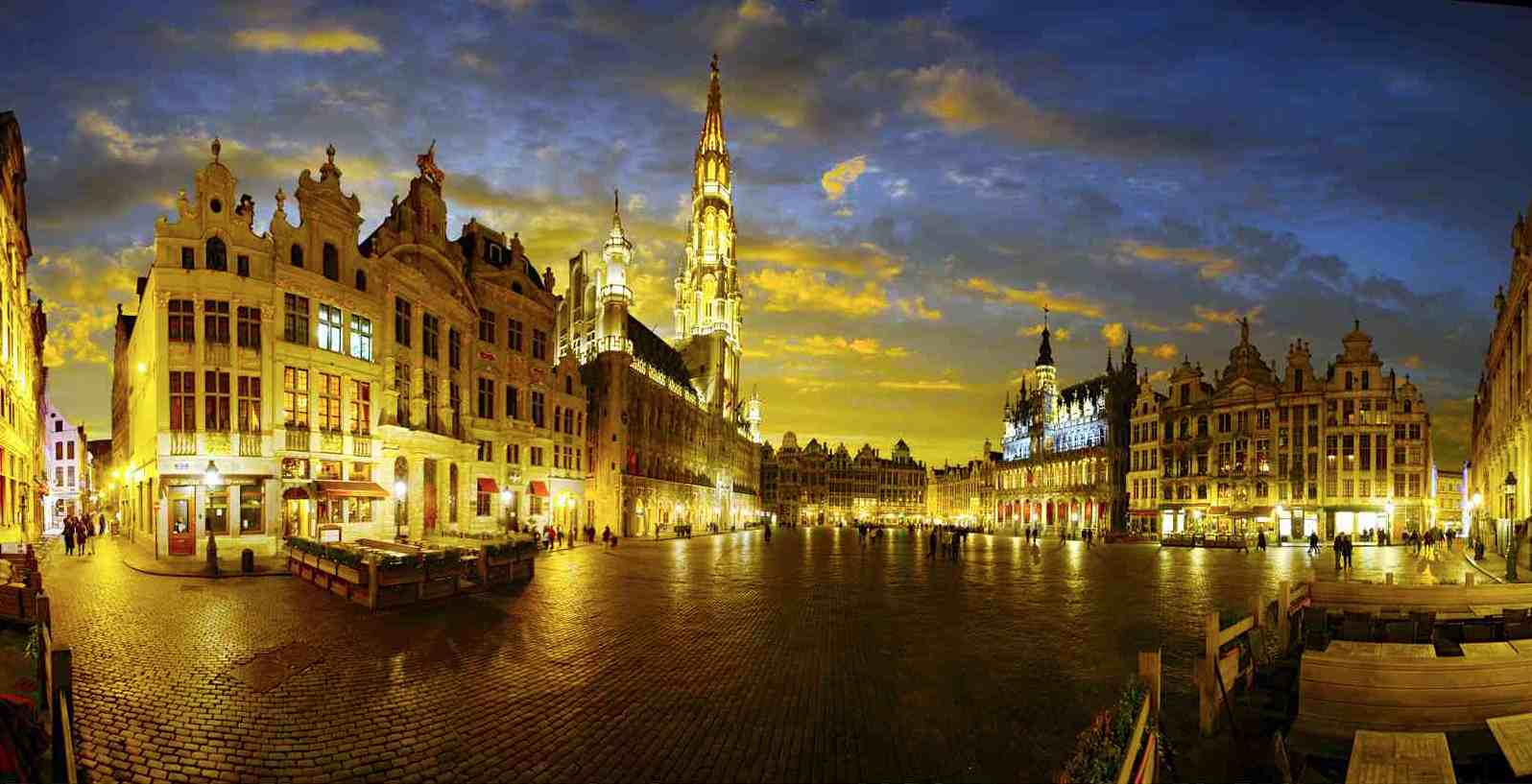 CITYTRIP DIVE PACKAGES  in NEMO33 Brussels

Discover The Capital of EUROPE
and dive the WORLD's DEEPEST DIVE POOL (NEMO33)
Those prices are valid for SCUBA- or FREE-DIVING, all year long, taxes inclusives.

COUPLE

Minimum 2 persons
Price par person
Price Taxes incl.

GROUP

Minimum 10 persons
Price per person
Price Taxes incl.

DIVE PACKAGE SCUBA or FREEDIVING

Dream your dive,
we offer awesome DEALS

To offer you the BEST PRICE, keep in mind :
- You may DIVE 365 days/year, even on Christmas and New Year.
- The LOWEST FARES are from monday to friday, morning or afternoon.
- You may choose to dive with or w/o meal, with or w/o hotelstay.
- MEAL at NEMO33 : Spaghetti bolonese or thai food, with or w/o drink.
- DOWNPAYMENT is COMPULSORY FOR every PACKAGES !
Read all infos on :   DIVE PACKAGES - SPECIAL EVENTS

-

NA*

---
--
-

Incredible price

LOW €

On SAT. SUN. & Hol.

V-LOW €

From MON. to FRI.

Look hereunder some DIVE PACKAGES ...

-

-

DIVE PACKAGE AA alias 11

1 dive + 1 spaghetti bolonese

DIVE in NEMO33 : During open hours from monday to sunday
DOWNPAYMENT COMPULSORY FOR THIS PACKAGE !
MEAL at NEMO33 : One spaghetti bolonese, drink not included.

-

NA*

---
--
-

Incredible price

33 €

On SAT. SUN. & Hol.

29 €

From MON. to FRI.

DIVE PACKAGE A alias 21

2 dives + 1 meal

DIVE in NEMO33 :  During open hours from friday to sunday
MEAL at NEMO33 :  One dish + one dessert, drink not included
---

Incredible price

65€

---
--
-

Incredible price

59€

---
--
-

DIVE PACKAGE B alias 211

2 dives + 1 meal + 1 night

DIVE at NEMO33 :  During open hours from friday to sunday
MEAL at NEMO33 :  One dish + one dessert, drink not included
HOTEL :  BEST WESTERN, 2 or 3 beds per room.

Incredible price

120€

---
--
-

Incredible price

99€

---
--
-

DIVE PACKAGE C alias 321

3 dives + 2 meals + 1 night

DIVE a NEMO33 :  During open hours from friday to sunday
MEAL at NEMO33 :  One dish + one dessert, drink not included.
HOTEL :  BEST WESTERN, 2 or 3 beds per room

Incredible price

155€

---
--
-

Incredible price

129€

---
--
-

1 more dive

DIVE in NEMO33 :  During open hours from friday till sunday

23€

21€

1 more meal

MEAL NEMO33 :  One dishe + one dessert, drink no included

24€

24€

1 more night

HOTEL :  BEST WESTERN, 2 or 3 beds per room, valid on FR, SA, SU

45€

43€

1 instructor for one hour

Qualified instructor for maximum 2 persons of same expérience in order to revalid their actual level.
This amount is OPTIONAL and has to be added on PACKAGES A, B ou C (valid on FR, SA, SU).

35€

35€

1 upgrade to downtown hotel

HOTEL :  CHAMBORD, 2 or 3 beds per room, valid FR, SA, SU
This amount is OPTIONAL and has to be added on PACKAGES B ou C (valid on FR, SA, SU).

40€

35€
NA* = NOT AVAILABLE
Why a CITYTRIP DIVE in Brussels ?
Did you know Brussels was an outstanding DIVE destination ?
Indeed, Brussels is not only the Capital of BELGIUM, and of EUROPE, it is also the Capital of DIVE !
From 2004, the GUINNESS WORLD RECORDS officialise the title of the WORLD'S DEEPEST DIVING POOL to NEMO33 !
The only GLOBAL DIVE CONCEPT with a DIVEPOOL, a DIVESCHOOL, a DIVESHOP, and a bar, a restaurant ...
To make short, ... it's a MUST DIVE !
What to do while CITYTRIP DIVE in Brussels ?
DIVE, LEARN, EAT, REQUALIFY and GET FIT before your next divetrip !

PROMOS DIVEGEAR in our diveshop allows you to get fit from bottom to top, the all year round, at very low price !  A large choice of swimsuit, ...  Then Brussels is awaiting you !
- Museum of COMICS, Museum MUSICAL INSTRUMENTS, Museum MAGRITTE, Museum AUTO, Museum AVIATION, Museum HISTORY, ...
- The GRAND-PLACE and next, the famous Manneken Pis, ...
- The ATOMIUM (an IRON cristal of 100m high), ...
- Hundreds of small BARS with hundreds of delightfull BELGIAN BEERS, shopping at low prices, etc.
Friendly people, beerland, best chocolats of the world (LEONIDAS, GODIVA, NEUHAUS, MARCOLINI, ...)
And all of these at very low prices, you dreamed it, we did it !
What timing for your CITYTRIP DIVE ?
Choisissez vos créneaux de plongée ( HORAIRES PLONGÉE ) et de repas (quand vous voulez le w-e, entre 12h et 22h) lors de la réservation pour vous assurer un bon timing et la ville est à vous.
Pour rejoindre le centre, une quinzaine de minutes en voiture, ou par tram.
CONDITIONS DES  " PACKAGES PLONGÉE WEEK-END " alias " CITYTRIP PLONGÉE BRUXELLES" :
- Ils sont valables les VENDREDI, SAMEDI et DIMANCHE d'une même semaine et jusqu'au 30 octobre 2013 (vu le succès, nous avons prolongé les anciennes éditions SAUF PETIT DEJ maintenant NON INCLUS et l'hôtel est plus proche).
- L'hôtel vous accueillera sur base de chambre double ou triple.
- Les plongeurs doivent être auto-encadrés selon les règles de leur fédération.
- La réservation et le prépaiement de 100% sont indispensable pour bénéficier de ces avantages.
- Les accompagnants peuvent bénéficier des prix "supplémentaires" si le prépaiement a été effectué intégralement.
- Tous les repas des packages se prennent en grande tablée (sauf couple) soit dans le
restaurant thailandais
CLUBHOUSE soit dans la DECO CHAMBER, selon nos disponibilités. En été, selon la météo, on mange sur la terrasse au milieu des bambous.
Nous pouvons vous construire un package sur mesure.
Pour placer une réservation "PACKAGES PLONGÉE W-E" ou "CITYTRIP PLONGÉE" adressez un email à :   travel (arobaz) nemo33.com
Toute l'équipe de NEMO33 vous attend avec impatience.