DIVE, diving, plongée, plonger, duiken, tauchen, bucear...
Welcome to NEMO33 Brussels, 10 years of the deepest diving pool pit in the world !
You will find everything you want on how to dive, plonger, duiken, tauchen, bucear, scubadive !
Our customers divers come from Brussels, Waterloo, Antwerp, Gent, Paris, London, and far more ... Open 365 days  per year ! SHEDULE .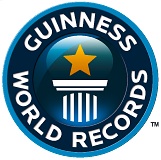 NEWS1 :  GUINNESS WORLD RECORDS : NEMO33, 10 years deepest !
NEWS2 :  DIVE PACKAGE for GROUPS, CITYTRIP DIVE !
NEWS3 :  Incredible REDUCTIONS now in our Diveshop. Call +32-2-333.75.05
1. Do you want to LEARN TO DIVE in Brussels ? NEMO33 is the professional solution !
You will be surprised by the choices of scuba-diving courses possibilities with us ... and our prices !
2. NEMO33 is open EVERY days of the year, that means 365 days per year !  See our SCHEDULE .
The restaurant and the pool remains open EVERY DAY OF THE YEAR. Even on belgian holidays.
Nices bubbles to all ...