The flavours of the Thaï restaurant of NEMO33 at your own place ...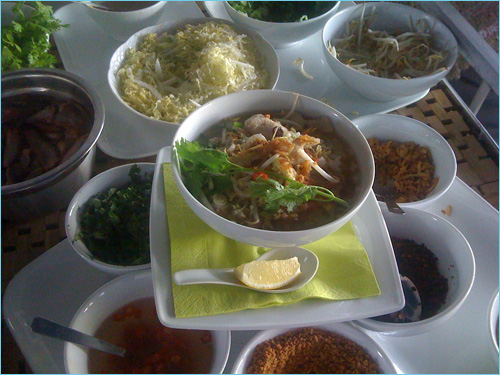 You can order by phone or on-site for your dishes to take away.
We will take your orders by phone :  +32 (0) 2 333 38 30, 7 days / 7, 365 days per year, from 11:00 until 15:00 and from 19:00 until 22:00.  You can pick up your dishes approximately 1/2 hour after (or at your prefered time).
We fill the dishes in plastic or aluminium packages or in your own containers or casseroles.
You will find the menu hereunder.