Welcome to NEMO33 Brussels, the deepest diving pool pit in the world !
You will find everything you want on how to dive, plonger, duiken, tauchen, bucear, scubadive !
NEW : Our new DIVESHOP in NEMO33 IS OPEN !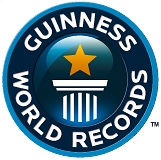 NEWS1 : GUINNESS WORLD RECORDS for NEMO33 : The deepest diving pool in the world !
NEWS2 : DIVE PACKAGE for GROUPS, CITYTRIP DIVE !
NEWS3 : Incredible REDUCTIONS now in our Diveshop. Call +32-2-333.75.05
1. To meet some nice divers we have a DIVING CLUB in Brussels. There are a lot of benefits of being member !

NEMO33 forms excellent divers, everyone knows it ! We will take you to discover the underwater world...
2. Divers from LIFRAS, NELOS, FFESSM and PADI, get ready! You can take your next levels at NEMO33. We recognize your certifications and we organize almost all scuba diving courses !

Click on the tab COURSES and you will be surprised by all the choices for scuba diving with us ... and the prizes !
She is 31 years old, she is French and beautiful, and makes bubbles like a Queen.
4. NEMO33 is open EVERY days of the year that means, 365 days per year!

The restaurant remains open as normal during 24,25,31/12 and 1/1, like EVERY DAY OF THE YEAR. Scuba diving is available as normal like a week day for the 24 & 31/12 and as a holiday for the 25/12 and 1/1.